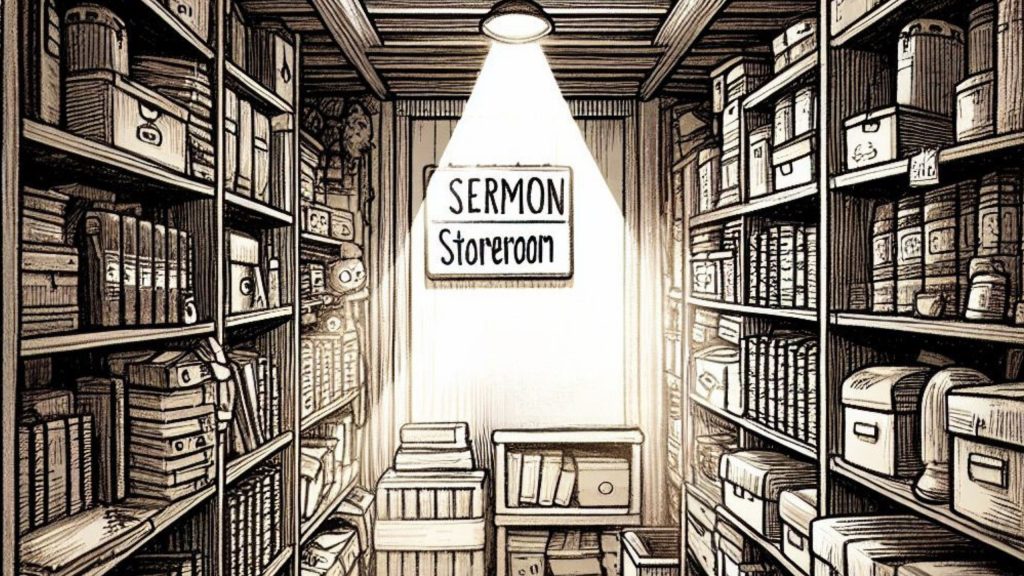 A blog archiving sermons preached at
Maple Avenue Christian Church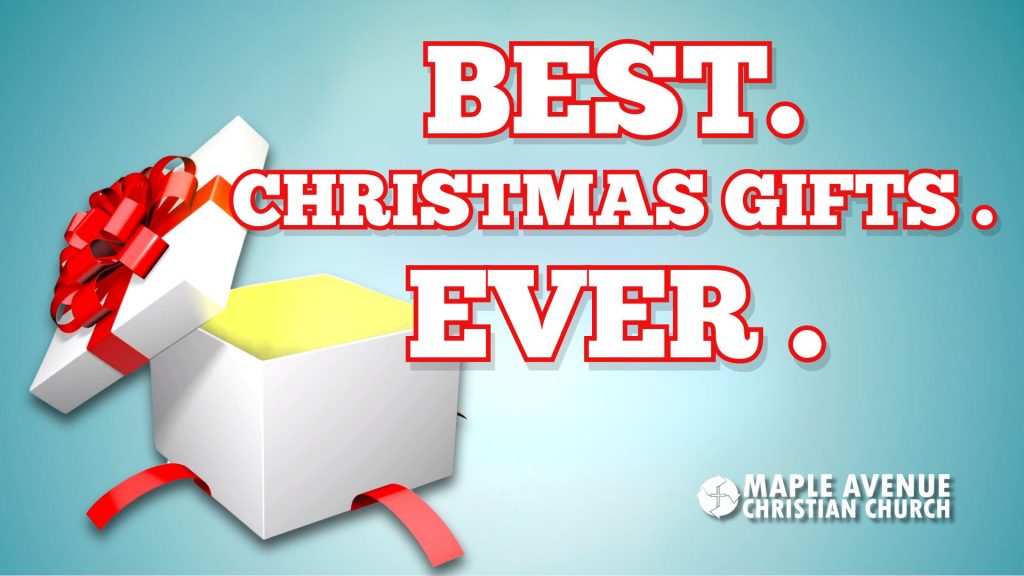 The Gift Of Hope
(Luke 2:25-35)
December 3, 2023
How early is too early to put up Christmas Lights?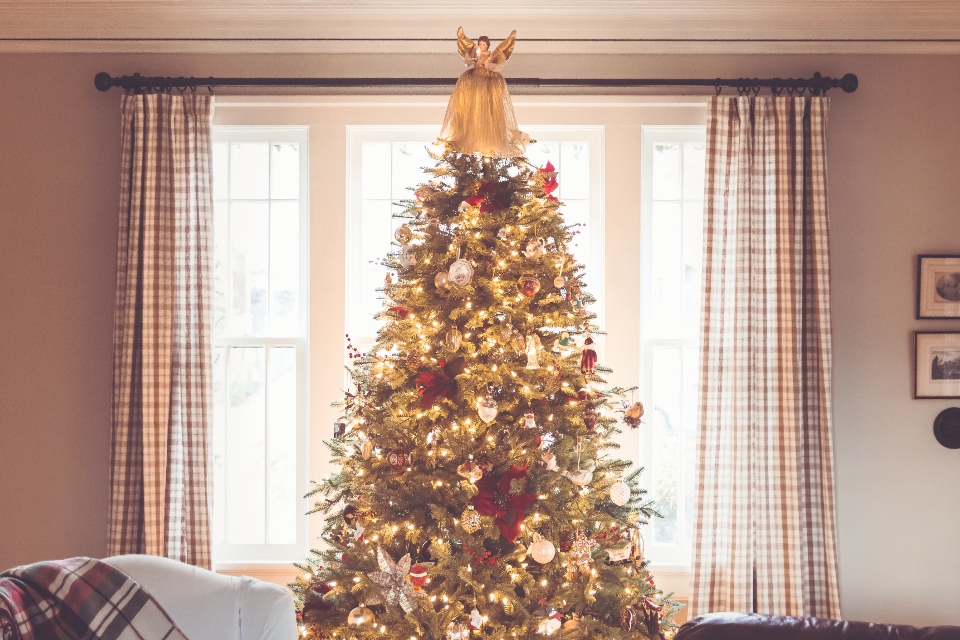 Where I come from, some people leave their Christmas lights up all year long, they use the white lights and then it just looks like ambient lighting the rest of the year, but they are really Christmas lights.
Show of hands, how many of yall have done the same thing?
I like to get my lights up while it is still warm outside, not hot, but not cold, I usually start early November.
I am of the mindset that all that work deserves to be on display for more than a couple weeks, couple months at minimum.
Last year Kelly, said, "Hey let's leave our lights up a little longer this year, it's so dark and gloomy during January and February that the light might give a little hope a little spark."
I personally don't believe there is a right or wrong time to put up or take down lights.
Back in 2020, during Covid, a lot of people put their Christmas lights up I guess extremely early and CNN ran an article that said:
"The idea is that twinkling, colorful lights will lift spirits during these dark times. And it doubles as a social distancing activity: people can admire the lights from the safety of their own homes or cars."
I don't know about all that, all I know is that I really like the bright, shiny, sparkling lights at Christmas and I don't care how early people put them up.
Let me ask this, how early is too early to start listening to Christmas music?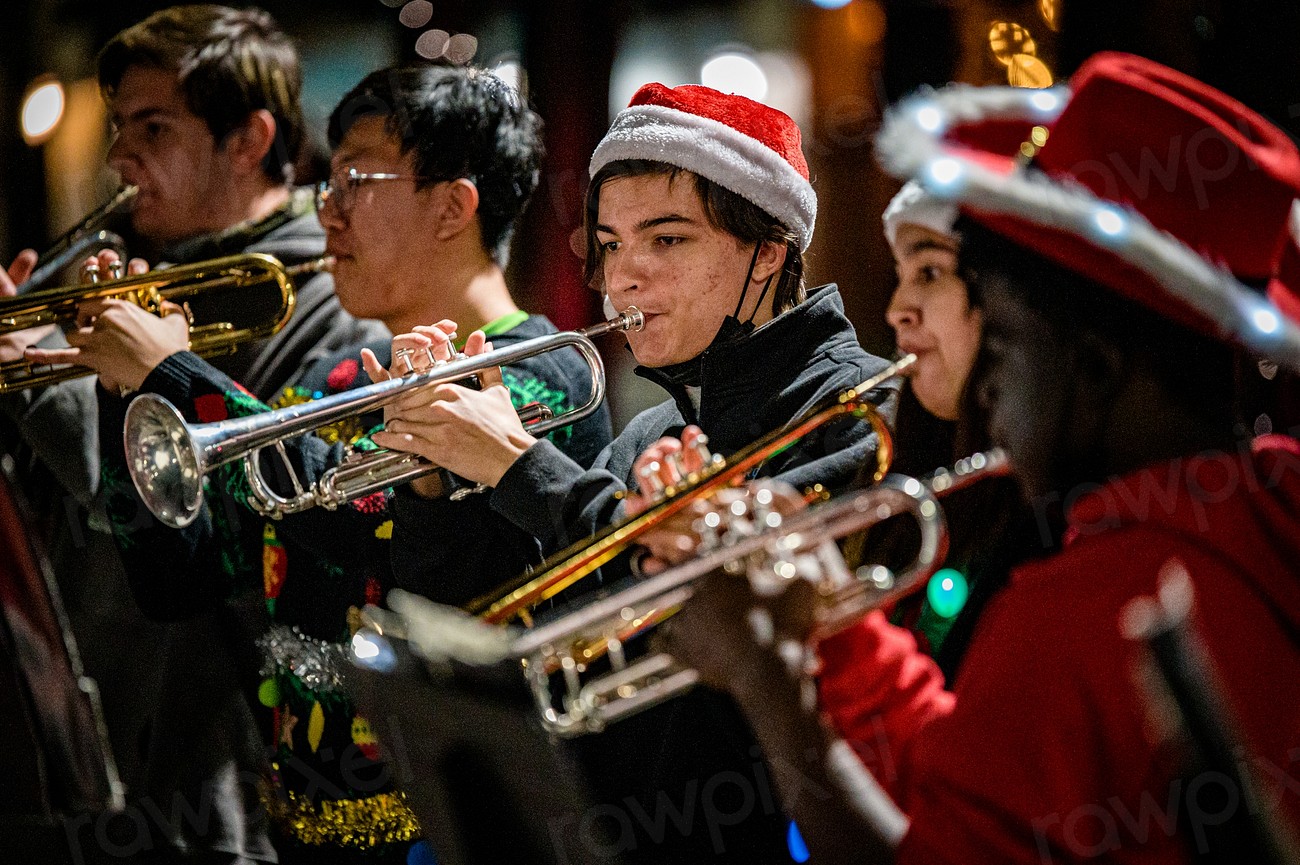 How many of you would say that the Friday after Thanksgiving is the perfect time to start listening to Christmas music?
How many of you would say that, that is too early?
Bah Hum Bug, you scrooges.
I read an article about a pastor who starts listening to Christmas Music the day after Easter.
That's my kind of guy.
This year I started listening to Christmas music on August 21st.
Of all musical genres, Christmas music is my favorite, whether it's the Choir of Kings College singing Hark the Herald Angels Sing, or Nat King Cole singing Chestnuts Roasting on an Open Fire, I love them all.
I love Christmas and all the nostalgia that surrounds it.
Christmas for me gives me hope as I am sure it does others.
It gives me something to look forward to.
People need something to look forward to.
Having something to look forward to gives us hope.
Hope gives us a reason to keep going.
I have good news – Christmas season is HERE!
Today is week one of the Advent Season.
The advent season includes the four Sunday before Christmas when the church looks back to Christ's first arrival in Bethlehem and looks forward to His second and final arrival.
For the next four Sundays we will reflect on 4 different words.
Hope – Peace – Joy - Love
"Advent comes from the Latin word adventus and means arrival or appearance.
During these next four weeks of Advent, we are going to be celebrating and anticipating the arrival or appearance of God in the flesh!
And it's such a big deal that we will spend weeks focusing upon it"
At Jesus' first arrival he was proclaimed as Savior.
Today in the town of David a Savior has been born to you; he is the Messiah, the Lord. (Luke 2:11)
In His second coming He will be Judge and will gather all those as Paul says who "have longed for His appearing." (2 Timothy 4:8)
We stand now between the two arrivals – in what we call the waiting.
Waiting is hard.
How many of us like to wait on things?
We don't.
Dick Hart, some of you remember Dick, others of you never had the pleasure of meeting him, but Dick Hart was a man who didn't like waiting.
At least he didn't like waiting on fast food.
If Dick was in a drive thru and they asked him to pull forward, he would politely ask for his money back and simply drive on to another establishment.
That's a man who doesn't like to wait.
The circumstances of our lives are changing daily.
The Advent season is an invitation for us to step back from our daily lives and to see the big picture of God's great salvation.
God has given us reason to hope but our hope is not dependent on a feeling but hope is in the person of Jesus.
Christmas lights and Christmas music tell us – Christmas is coming.
All the stuff of Christmas can create in us a feeling of HOPE.
We need the feelings, but today I want us to think about the reality of HOPE, not just the warm fuzzy feelings of Hope.
BIBLICAL HOPE IS A CONFIDENT TRUST THAT GOD WILL KEEP HIS PROMISES.
Today we will consider three dimensions of HOPE by looking at Simeon in Luke 2.
The Act of Hoping
The Reason for Hope
The Object of Hope
Luke 2:25-35
Now there was a man in Jerusalem called Simeon, who was righteous and devout. He was waiting for the consolation of Israel, and the Holy Spirit was on him. 26 It had been revealed to him by the Holy Spirit that he would not die before he had seen the Lord's Messiah. 27 Moved by the Spirit, he went into the temple courts. When the parents brought in the child Jesus to do for him what the custom of the Law required, 28 Simeon took him in his arms and praised God, saying:
29 "Sovereign Lord, as you have promised,
you may now dismiss your servant in peace.
30 For my eyes have seen your salvation,
31 which you have prepared in the sight of all nations:
32 a light for revelation to the Gentiles,
and the glory of your people Israel."
33 The child's father and mother marveled at what was said about him. 34 Then Simeon blessed them and said to Mary, his mother: "This child is destined to cause the falling and rising of many in Israel, and to be a sign that will be spoken against, 35 so that the thoughts of many hearts will be revealed. And a sword will pierce your own soul too."
Who is this man Simeon?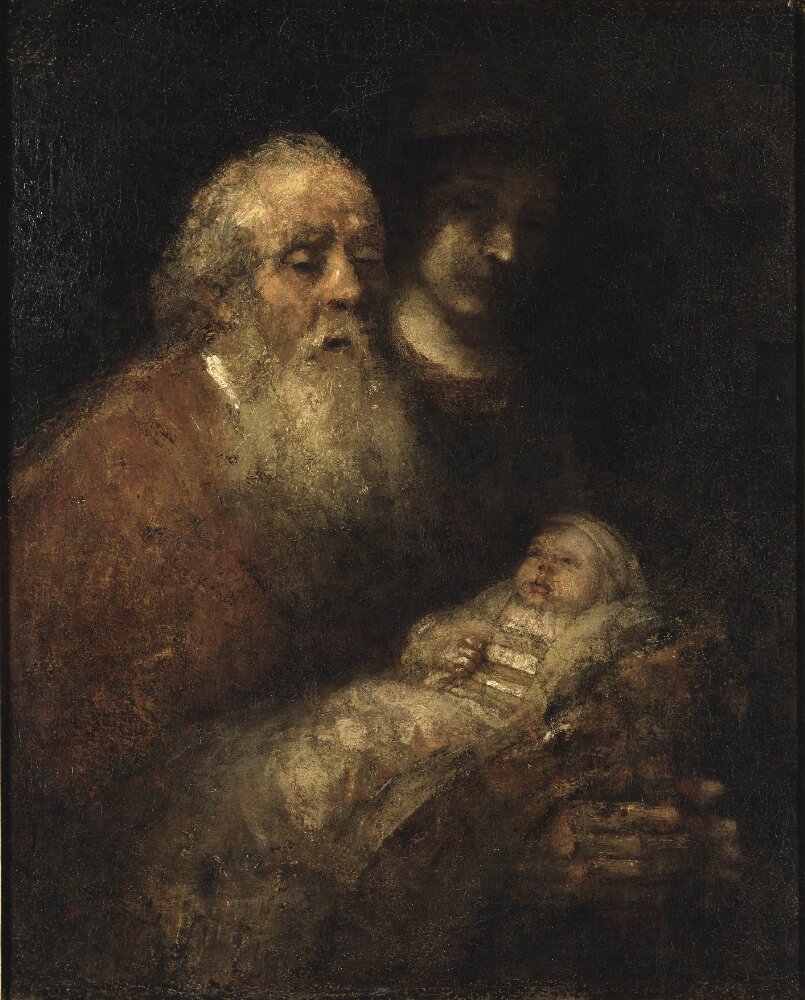 He was old and close to death because Simeon says, "I can now depart in peace because your servant has seen your salvation."
Luke does not tell us about his position or occupation.
Simeon viewed Himself as a slave to God.
Like a slave, Simeon thinks of himself as totally responsible to and dependent on God.
So, the first thing we see in Simeon is: THE ACT OF HOPING
What does the act of hoping look like in Simeon's life?
The scripture says he is waiting.
In the Greek language this is the Greek root word προσδέχομαι and it is used of those who wait for the Kingdom of God.
The expectation of these people is concentrated on the coming of the Messiah.
Their mood is expressed in the words of Rabbi Jonathan (c. 220 A.D.): "May the bones rot of those calculators of the end who say: He has caused the end to arrive without himself coming, therefore he will not come. Be patient, as it is said: 'If he tarry, be patient' " (Sanhedrin Mishnah, 97b).
The proclamation of the Synoptic Gospels is that the expected Messiah has come and the tarrying of Israel is over.
This is the word Jesus uses to describe the expectation that we as Christians should have as we wait for his return.
It is waiting with great expectation that what has been said, is true and valid, this is Christian Hope.
The world acts of hope as an uncertainty.
I hope I get this or that happens…do you hear it, there is no guarantee.
The connotation of waiting in our culture is "boring"
"I'm waiting for my movie to load." "I'm waiting to finish school."
But think about the picture of a groom waiting for his bride.
I've been to many weddings and I cannot remember a single wedding where the groom was up front checking his watch… sighing… rolling his eyes.
All the guys I've seen are waiting with anticipation.
Maybe nervous and jittery but smiling, one of those smiles where your face hurts because you're smiling so much.
Simeon waits… He prays… He watches, looking forward with great expectation that what was promised is certain that God's promise is certain.
That's Biblical Hope.
And Simeon does so while living a devout and righteous life.
Peter instructs the church to live in the same way as we wait with great expectation, as we hope for the second advent.
2 Peter 3:11-12, … what kind of people ought you to be? You ought to live holy and godly lives 12 as you look forward to the day of God and speed its coming
I understand we are longing for something better and that something better will come, but will complaining speed it's coming?
Will we live distracted or devoted to God?
Is filling my life with the most possible pleasure my primary goal while I wait?
I'm not saying avoid pleasure so that you will be holy and devout.
Every good thing comes from God.
Pleasure is not the enemy.
While we wait, what will we prioritize?
So, the next thing we see in Simeon is: THE REASON FOR HOPE
What was Simeon's reason for Hope?
God has made a personal promise to Simeon
The promise was, Simeon you will not die before you see the Messiah.
God's specific promise to Simeon fits within his larger promise to the nation of Israel.
Simeon is waiting for the consultation of Israel.
The consultation of Israel is another term for waiting for the Messiah.
Messiah is a word that means – Anointed One.
Who is anointed?
A king is "anointed" or designated as the chosen one to lead a nation.
David was anointed as king and ruled as Israel's most prosperous king.
God made a promise to David.
The promise was that there will be a King who would come from the line of David and would sit on David's throne forever.
That King is the "Anointed One" – the Messiah
King David dies.
The kingdom of Israel is divided and eventually the people go into exile.
After Exile some return to Jerusalem and begin rebuilding the city in preparation for the coming king, the Messiah.
The people wait 400 years between what we call the Old Testament and the New Testament.
Slowly the prophetic hope for a Messiah turns into a pessimistic hope.
Maybe floating around in some people's minds was a thought like this: Maybe God has not kept his promise?
In the fullness of time Jesus comes and he claims to be the Messiah.
Jesus is talking with a woman in John 4.
She knows of the Messianic hope and she says in John 4:25-26, "I know that Messiah" (called Christ) "is coming. When he comes, he will explain everything to us." 26 Then Jesus declared, "I, the one speaking to you—I am he."
The messiah has been promised but the people and Simeon have been waiting a long time.
Why would Simeon think that God would keep his promise?
Simeon is devoted and careful to keep his religious duties.
His religious duties help him to remember the faithfulness of God.
He knows the story of the Old Testament.
God promised deliverance from Egypt and it came.
God promised to provide in the desert and they had water and food.
God promised a land to live in and the walls of Jericho fell.
Simeon has reason to Hope because he remembers that God is faithful and God keeps his promise.
You and I have reason to Hope.
We have reason to hope because God kept his promise to Israel and he is faithful and still keeps his promise.
2 Peter 3:8-10, But do not forget this one thing, dear friends: With the Lord a day is like a thousand years, and a thousand years are like a day. 9 The Lord is not slow in keeping his promise, as some understand slowness. Instead he is patient with you, not wanting anyone to perish, but everyone to come to repentance. 10 But the day of the Lord will come like a thief. The heavens will disappear with a roar; the elements will be destroyed by fire, and the earth and everything done in it will be laid bare.
Listen to some of these promises. I pray they are an encouragement to you.
I will never leave you.
I will never forsake you.
I will send the Holy Spirit – He will be a comforter and guide.
I will build my church and the gates of hell will not prevail against.
Do not let your heart be troubled. If I go, I will come again.
Simeon had reason to hope.
We have reasons to hope.
Finally, we see in Simeon: THE OBJECT OF SIMEON'S HOPE
The Object of Simeon's Hope was Jesus.
Scripture says "He took the baby (Jesus) in his arms."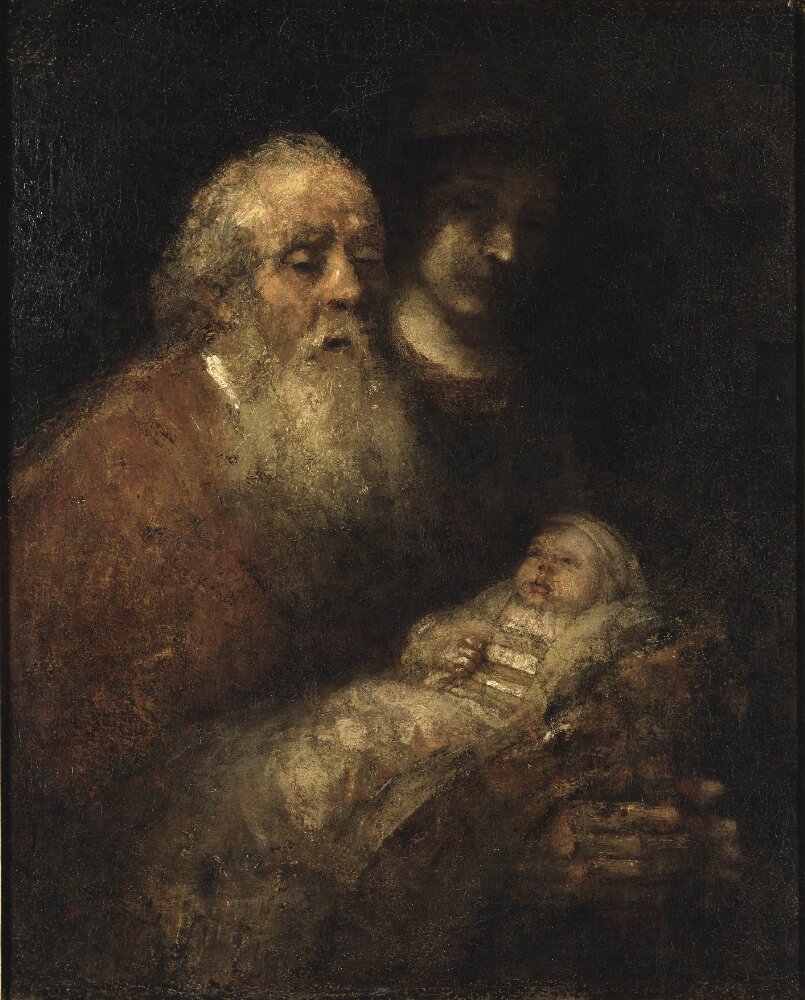 Simeon picked up an actual person.
The hope for salvation is Jesus.
The celebration of Jesus' first arrival is not a fairy tale story.
Christmas is a remembrance that God became man.
Jesus took on flesh.
He entered into space and time and experienced human existence.
Joy, pain, laughter, food, sleep, prayer, walking, playing… all of it.
When Simeon picks up the child Jesus he does not say this baby is a sentimental reminder of God's love and our hope for a better world.
He says…
Luke 2:29-32
29 "Sovereign Lord, as you have promised,
you may now dismiss your servant in peace.
30 For my eyes have seen your salvation,
31 which you have prepared in the sight of all nations:
32 a light for revelation to the Gentiles,
and the glory of your people Israel."
Simeon is alluding to several passages from Isaiah when he praises Jesus.
Isaiah 49:6, "It is too small a thing for you to be my servant to restore the tribes of Jacob and bring back those of Israel I have kept. I will also make you a light for the Gentiles, that my salvation may reach to the ends of the earth."
This is verse 30, Jesus is the salvation for all humans.
Jesus testified about himself in John 14:6, "I am the way and the truth and the life. No one comes to the Father except through me.
Make no mistake there is only one way to Heaven and that is through a relationship with Jesus in which you have completely surrendered to Him and He is your Lord and Savior.
Vs 31 echoes Isaiah 52:10, The Lord will lay bare his holy arm in the sight of all the nations, and all the ends of the earth will see the salvation of our God.
Salvation is only something that God can accomplish for us.
As a matter of fact Ephesians 2:8, For it is by grace you have been saved, through faith—and this is not from yourselves, it is the gift of God
Folks you can't earn your salvation, if you try and earn it you will constantly feel hopeless, you will never measure up to the standard, only Christ measures up to the standard and none of us are him.
Vs 32 is from Isaiah 9:2, The people walking in darkness have seen a great light; on those living in the land of deep darkness a light has dawned.
Jesus is a light in the darkness.
Darkness is the absence of light.
We know intuitively that the world is not as it should be.
Something is broken.
I remember sitting with my stepdad he was 34 years old and was dying of cancer and I thought this isn't right.
This is not RIGHT! Death, pain, sorrow, separation – this is not the world that we were meant to live in.
Christmas is still hard for me, I am blessed that I have my wonderful wife and my awesome sons, but I miss my daughter, there is a hole.
I often wonder, God what is the plan? God do something!?!
Well, He has done something.
He has kept his promise.
He has given his son.
Simeon then makes a prophecy – Jesus is going to cause a rising and falling in Israel.
Those who take pride in their own spiritual heritage and achievements, there will be no place for them.
They will fall.
Those who throw themselves on God's mercy, they will rise.
Then a personal message to Mary.
"A sword will pierce your own soul too."
Simeon is speaking of Jesus going to the cross.
I can scarcely imagine the anguish that Mary felt at the cross.
She probably asked as we do, "God what is the plan?" "How could this happen?"
Simeon gave Mary a glimpse of her future anguish but Jesus gave his disciples a fuller picture of the plan.
Listen to Luke 9:22, "The Son of Man must suffer many things and be rejected by the elders, the chief priests and the teachers of the law, and he must be killed and on the third day be raised to life."
Jesus went to a literal cross and died.
On that cross he paid the penalty for our sin.
When we trust in Christ's work on our behalf rather than our efforts God forgives us and accepts us on the merit of Christ's work on the cross.
God implants the Holy Spirit into us and we live no longer under the shadow of death.
The resurrection gives us a confident hope that Christ will come again and so our hope causes us to wait with great expectation, not empty promises.
1 Peter 1:3-4, Praise be to the God and Father of our Lord Jesus Christ! In his great mercy he has given us new birth into a living hope through the resurrection of Jesus Christ from the dead, 4 and into an inheritance that can never perish, spoil or fade. This inheritance is kept in heaven for you,
We have a present hope, a living hope through Jesus' resurrection.
We have a future hope that because Christ has risen, Christ will come again.
Jesus is the object of our Hope.
Jesus is the Object of My hope
I have hope even when I feel sorrow.
I have known sorrow throughout my life and I will be no stranger to it as long as I draw breath upon this earth, because this earth is not my home, and so I wait with great expectation, I wait with hope for the coming of Christ.
Satan's hope is that in suffering we will abandon God or at least relegate God to a sentimental idea, nice at Christmas time, Easter and Thanksgiving but not real.
I don't like feeling sad.
Feeling sad does not mean I have no hope.
It means I feel sad.
It means I love and miss my dad, I love and miss my daughter.
I can act on hope not by putting on a happy face.
The sorrow is real but I know I do not mourn as one who has no hope.
Jesus came in the flesh.
This world is not all there is but it is a good world that God has made and I will live with hope with confident trust in God while I live.
If you have looked to Jesus for salvation then you have HOPE.
Today you may not have feelings of hope but I want to remind you that you have HOPE.
God has not abandoned us.
Last challenge… Will you share the Hope of Jesus with others? ALPHA
Always be prepared to give an answer to anyone who asks you a reason for the hope that you have.
Many people do not live with Hope.
They are either distracted or in despair.
We have HOPE.
Luke is saying, this is what happens when the kingdom of God confronts the kingdom of the world.
God is not slow in keeping his promises as some understand slowness. He is patient not wanting any to perish but all to come to repentance.
In that same CNN article a man who put up his lights early said, "Times are dark and there's light to be spread," "Now more than ever is a time to be looking outside yourself."
He is right.
Look outside yourself for Hope.
Jesus is our hope.
Look outside of yourself to share the hope of Jesus with those who have no hope.