Into The Garden
(Matthew 26:36-46)
October 15, 2023
we are going through a series entitled WALKING WITH JESUS and what we are doing through this series is looking at what happened whenever Jesus visited certain places.
We are focusing on the impact he made on the people and the life change he called people to.
A thought to hang on to as we go through this series is: WALKING WITH JESUS MEANS FOLLOWING HIS LEAD.
I want to begin this morning by talking about strength.
When I say the word strength there are probably a lot of different images that come to your mind.
Right off the bat maybe it's a Superman or Thor character or the ultimate strong man, the HULK from the movies.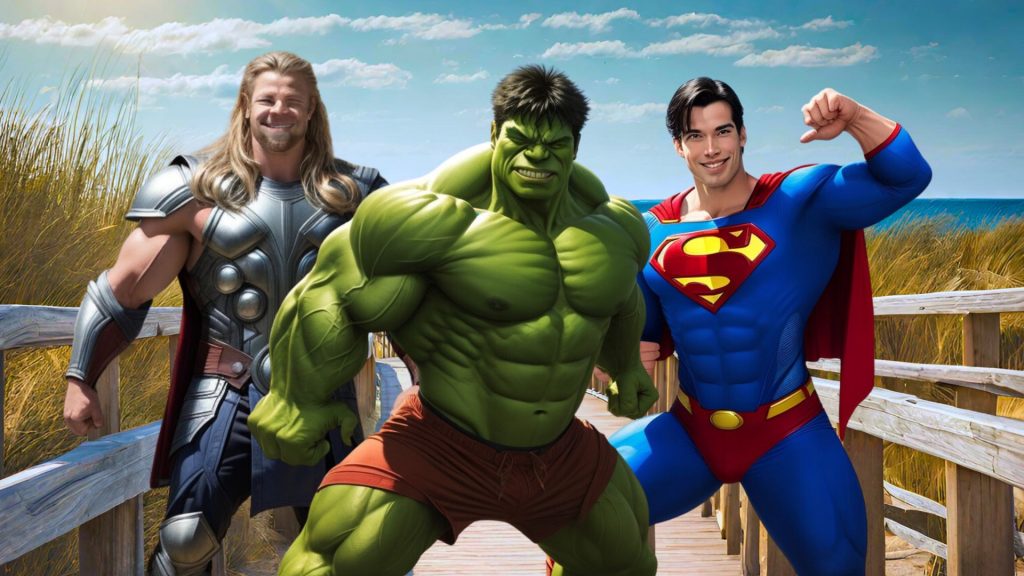 Maybe Arnold Schwarzenegger comes to your mind, in his prime he was considered the perfect male specimen, if you're into that sort of thing.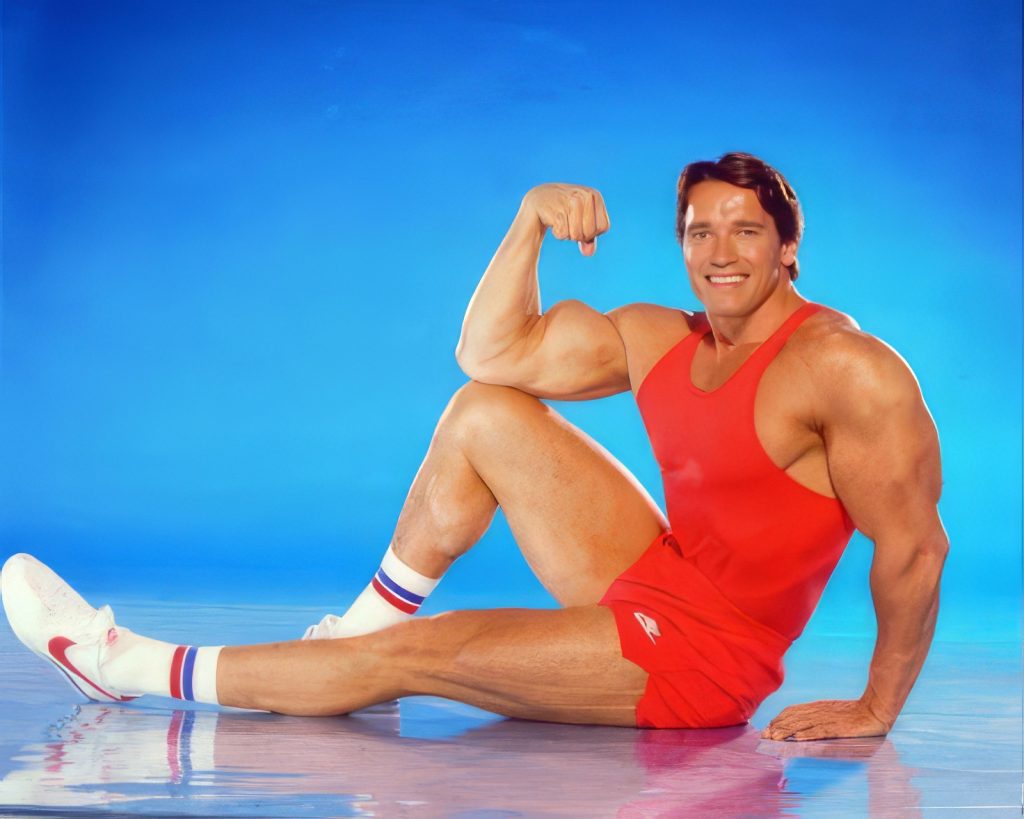 Maybe you think of events like the World's Strongest Man competition.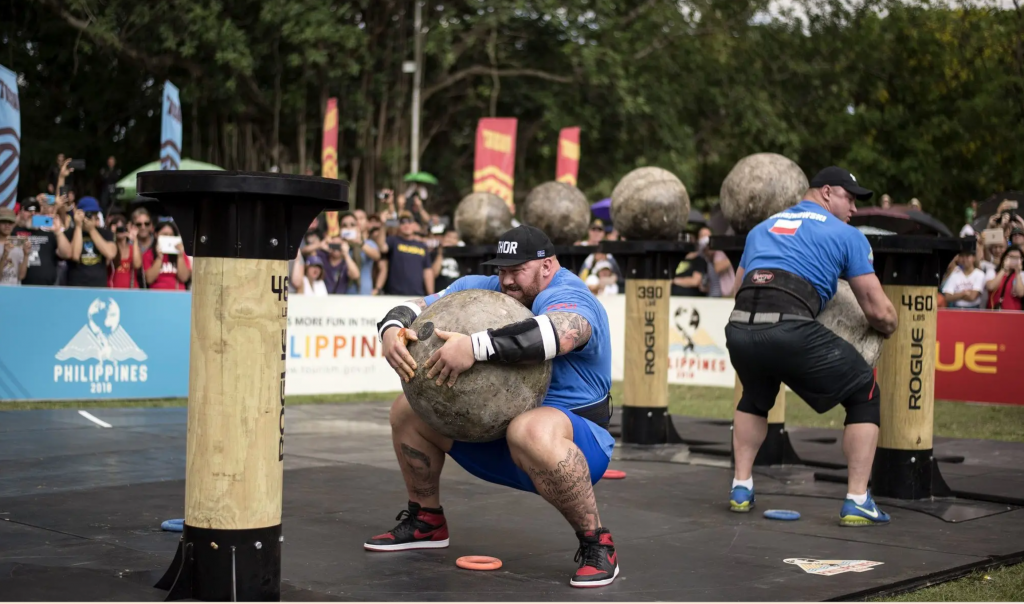 This is an international event held every year and athletes of various sizes and body compositions compete in various events to see who is the world's strongest man for that year.
Maybe, for some of you, you think of Popeye the sailor man…you know when he would eat his spinach, he became very strong.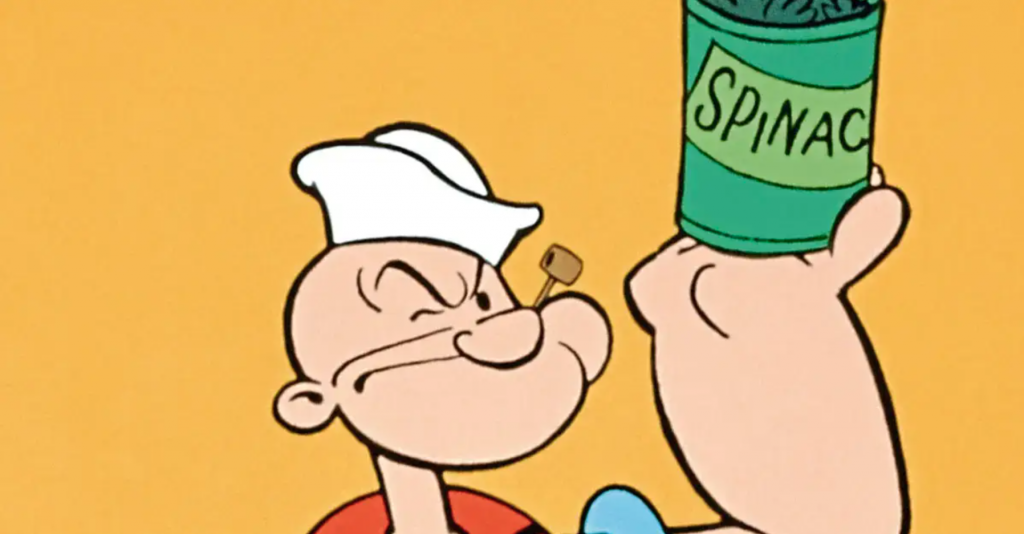 For others of you maybe it's somebody closer to you, like your dad.
I remember and relish the time when my kids thought I was as strong as Superman.
They were little bitty at the time and no I did not correct them.
If they wanted to think I was as strong as Superman, I didn't mind at all.
This is back when I could carry them over my head and let them soar through the air.
This is when I could carry two of them at a time, dangling from each arm.
This is when they would all three get on my back and I'd do push ups with them.
This is when we would wrestle and they have me on the ropes, but I'd come back with a vengeance.
I think my kids felt safe with me.
Peoria Rivermans game, drunk guy, old nature crept back in, Kelly, you have three kids watching you, Ian, give him the candy dad, give him the candy…I don't know where he got that phrase, no one ever got beat up in our home for having candy…
Like I said, I think my kids felt safe with me.
Now, I feel safe with them.
I'm the little guy now and my superman façade has been exposed.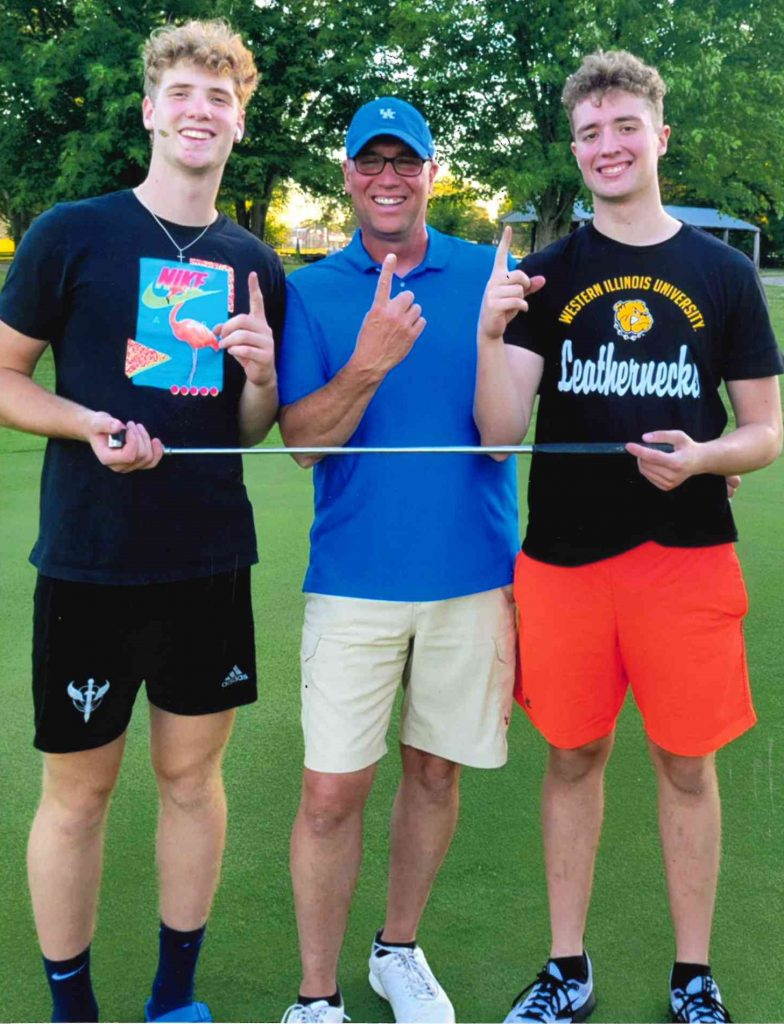 But honestly this is not the kind of strength we are going to talk about today.
We are talking about that inner strength, that courage that some of us seem to have and others of us seem to lack.
John Wayne said, Courage is being scared to death, but saddling up anyway.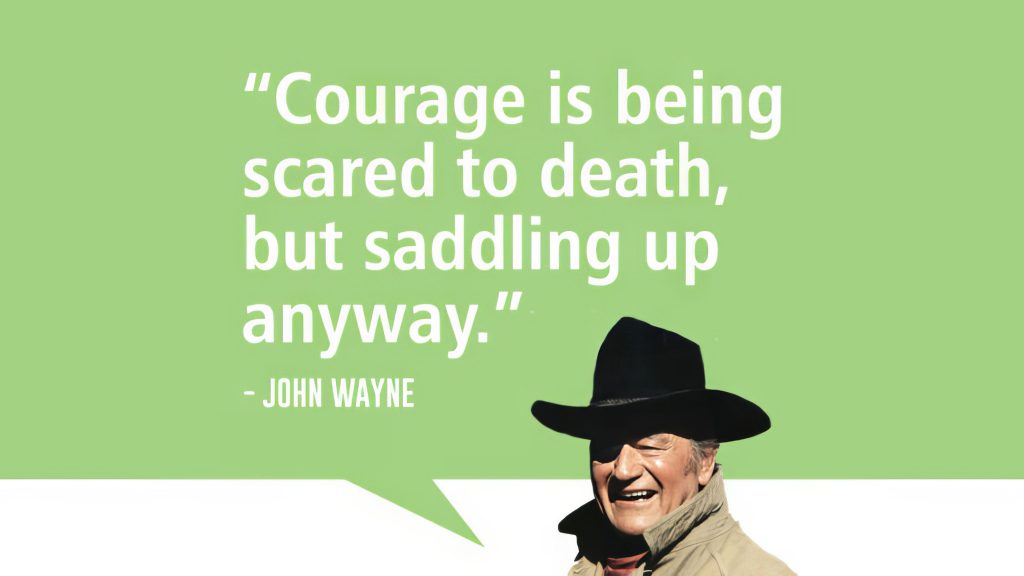 This is a lesson we learn firsthand from Jesus in the passage we are going to read today.
And it is a lesson the disciples are being taught.
The disciples are about to go through an intense trial, and they will fail.
Before that happened, Jesus tried to prepare them for it.
They don't know what's about to happen or what they need to do to prepare for it, so he shows a few of them.
Jesus trains the disciples, and he will train us if we let him.
Everything has been done to prepare for Jesus' betrayal except one thing.
Before Jesus is betrayed, he wants to go to God in prayer.
This will be the last time Jesus would withdraw to pray before being arrested.
In this text we see the real strength of Jesus, we see what true strength is
Matthew 26:36-46
Then Jesus went with his disciples to a place called Gethsemane, and he said to them, "Sit here while I go over there and pray." 37 He took Peter and the two sons of Zebedee along with him, and he began to be sorrowful and troubled. 38 Then he said to them, "My soul is overwhelmed with sorrow to the point of death. Stay here and keep watch with me." 39 Going a little farther, he fell with his face to the ground and prayed, "My Father, if it is possible, may this cup be taken from me. Yet not as I will, but as you will." 40 Then he returned to his disciples and found them sleeping. "Couldn't you men keep watch with me for one hour?" he asked Peter. 41 "Watch and pray so that you will not fall into temptation. The spirit is willing, but the flesh is weak." 42 He went away a second time and prayed, "My Father, if it is not possible for this cup to be taken away unless I drink it, may your will be done." 43 When he came back, he again found them sleeping, because their eyes were heavy. 44 So he left them and went away once more and prayed the third time, saying the same thing. 45 Then he returned to the disciples and said to them, "Are you still sleeping and resting? Look, the hour has come, and the Son of Man is delivered into the hands of sinners. 46 Rise! Let us go! Here comes my betrayer!"
JESUS DEMONSTRATES REAL STRENGTH IN DESPERATE TIMES
So, how does Jesus demonstrate real strength
First,
JESUS ASKS FOR STRENGTH IN TIMES OF SORROW.
In verse 38 Jesus said, My soul is very sorrowful…
The world for sorrowful is the Greek word
περίλυπος
and it means "afflicted beyond measure."
Jesus struggled with the pain and agony of betrayal, arrest, humiliation, and suffering on a cross.
How did he choose to fight against his sorrow?
How did he choose strength in the face of sorrow?
He had time to escape and pray.
Once Jesus and all of the disciples made it to Gethsemane, he told his disciples to stay in one location while he, Peter, James, and John went a bit farther.
Then, Jesus showed his three closest disciples what was on his heart.
He was distressed, anxious, and in agony over what would happen to him and his disciples.
I want you to know that you're in good company if you're here today and you feel anxious or distressed or you feel like you're in agony over something there's nothing wrong with you.
You, like Jesus are overwhelmed maybe sorrowful and that's not a sin.
I'm tempted to think that the author got it wrong when I read this.
Jesus wasn't the upset type.
He knew everything that would happen before it happened, and he was always ready for anything.
But knowing what was about to happen was the worst part in this case.
Knowing that he would be mocked and humiliated, knowing that those he loves will fall away "because of him," and knowing that it would all end with torture on a cross is having its effect on Jesus' body and soul.
Some things are outside of the control of a human being.
Sometimes the body has a mind of its own, and it is debilitating.
Jesus shows all of this to his disciples to know that he is human and he has struggles that are beyond him.
Hebrews 5:7-10
During the days of Jesus' life on earth, he offered up prayers and petitions with fervent cries and tears to the one who could save him from death, and he was heard because of his reverent submission. 8 Son though he was, he learned obedience from what he suffered 9 and, once made perfect, he became the source of eternal salvation for all who obey him 10 and was designated by God to be high priest in the order of Melchizedek.
This text displays what Jesus was doing.
He offered prayers and supplications (the act of asking or begging for something earnestly and humbly) with loud cries and tears to God.
Jesus, who healed thousands and won every argument against religious leaders, cried loudly over what he was about to go through.
What a tremendous example this is for us.
How often do we face a trial that debilitates us?
So often, we are sorrowful and troubled about things that might never happen, but Jesus knows what is about to happen to him.
Can you imagine? If we knew what would happen, we might put on a show in front of our friends and family to keep them from getting worried, but Jesus shows us that we don't have to put on a show in front of God.
We can let God see our deepest concerns and struggles.
Jesus exemplifies that for us.
He wanted his disciples to know that he understood what that was like.
When we compare this to the disciples, we see that they aren't sorrowful.
They are asleep.
They aren't concerned about the huge trial and test they will face.
Can we relate to that?
Did you ever stop to think about why they aren't concerned?
They don't believe in the spiritual warfare that is taking place.
Jesus told them it's about to happen, but they can't see it, so they don't believe it.
Often, I think Satan wants us to be like these disciples.
He wants us to live carefree because that makes us easy targets.
Jesus shows us that we need a deep concern over the spiritual trials and tests that we are about to face.
Then, he takes those concerns to God and asks for strength.
Next,
JESUS NEEDS STRENGTH TO ACCOMPLISH HIS MISSION
Jesus mission was to drink a cup.
The "cup" to which Jesus refers is the suffering He was about to endure.
It's as if Jesus were being handed a cup full of bitterness with the expectation that He drink all of it.
Jesus had used the same metaphor in Matthew 20:22 when prophesying of the future suffering of James and John.
When Jesus petitions the Father, "Let this cup pass from me," He expresses the natural human desire to avoid pain and suffering.
Remember, Jesus is fully God, but He is also fully human.
His human nature, though perfect, still struggled with the need to accept the torture and shame that awaited Him; His flesh recoiled from the cross.
In the same context, Jesus says to His disciples, "The spirit is willing, but the flesh is weak" (Mathew 26:41).
In praying, "Let this cup pass from me," Jesus was battling the flesh and its desire for self-preservation and comfort.
The struggle was intense: Jesus was "overwhelmed with sorrow to the point of death" and Luke the physician observed that Jesus was sweating blood—a sign of extreme anguish (Luke 22:44).
If anything shows that Jesus was indeed fully man, this prayer is it.
Jesus knew of what was to come.
Mark 8:31
He then began to teach them that the Son of Man must suffer many things and be rejected by the elders, the chief priests and the teachers of the law, and that he must be killed and after three days rise again.
The agony He faced was going to be more than physical; it would be spiritual and emotional, as well.
Isaiah 53:5-10
But he was pierced for our transgressions,
he was crushed for our iniquities;
the punishment that brought us peace was on him,
and by his wounds we are healed.
6 We all, like sheep, have gone astray,
each of us has turned to our own way;
and the Lord has laid on him
the iniquity of us all.
7 He was oppressed and afflicted,
yet he did not open his mouth;
he was led like a lamb to the slaughter,
and as a sheep before its shearers is silent,
so he did not open his mouth.
8 By oppression and judgment he was taken away.
Yet who of his generation protested?
For he was cut off from the land of the living;
for the transgression of my people he was punished.
9 He was assigned a grave with the wicked,
and with the rich in his death,
though he had done no violence,
nor was any deceit in his mouth.
10 Yet it was the Lord's will to crush him and cause him to suffer,
and though the Lord makes his life an offering for sin,
he will see his offspring and prolong his days,
and the will of the Lord will prosper in his hand.
Jesus loves mankind, but His humanity dreaded the pain and sorrow He faced, and it drove Him to ask His Father, "Let this cup pass from me."
Jesus' prayer to "let this cup pass from me" contains two important qualifications.
First, He prays, "If it is possible." If there was any other way to redeem mankind, Jesus asks to take that other way.
The events following His prayer show that there was no other way; Jesus Christ is the only possible sacrifice to redeem the world.
John 1:29
The next day John saw Jesus coming toward him and said, "Look, the Lamb of God, who takes away the sin of the world!
Acts 4:11-12
Jesus is "'the stone you builders rejected, which has become the cornerstone.' Salvation is found in no one else, for there is no other name under heaven given to mankind by which we must be saved."
Second, Jesus prays, "Yet not as I will, but as you will."
Jesus was committed to the will of God, mind, body, and soul.
The prayer of the righteous is always dependent on the will of God.
Think back to how Jesus taught the disciples to pray…
Matthew 6:10
Your kingdom come, your will be done, on earth as it is in heaven.
In Gethsemane, Jesus conquered the flesh and kept it in subjection to the spirit.
He did this through earnest prayer and intense, willful submission to God's plan.
It is good to know that, when we face trials, Jesus knows what it's like to want God's will and yet not to want it; to act out of love yet dread the hurt that often results; to desire righteousness and obedience, even when the flesh is screaming out against it.
This conflict is not sinful; it is human.
Don't forget that Jesus identifies with us in our humanity.
Hebrews 2:17-18
For this reason he had to be made like them, fully human in every way, in order that he might become a merciful and faithful high priest in service to God, and that he might make atonement for the sins of the people. 18 Because he himself suffered when he was tempted, he is able to help those who are being tempted.
He had come "to seek and to save the lost" (Luke 19:10), and He accomplished His mission, even though it meant drinking the cup of suffering to the bitter end.
So, what does all of this have to do with us?
I believe one of the clearest teachings in this passage is that don't have to go through trials alone.
Jesus asked his disciples to go through this with him and we should learn to ask others to go through trials with us.
Well there is a phrase Jesus states that I believe sums up what we must walk away with.
Jesus told his disciples, the spirit is willing, but the flesh is weak.
Because "the spirit is willing but the flesh is weak," the disciples were caught unaware in Gethsemane.
The word for "spirit" in this passage is the Greek word pneuma, which in this context refers to the soul of man or the mind.
The word for "flesh" refers to the human body and nature, with its moral and physical frailties.
When Jesus first found the disciples sleeping, He said to Peter, "Couldn't you men keep watch with me for one hour?" (Matthew 26:40), and then afterward told them all to watch and pray in order to avoid temptation.
The disciples' spirits were willing to do what was right.
In fact, just a few minute earlier, all of them had pledged their lives to Jesus: "Peter declared, 'Even if I have to die with you, I will never disown you.' And all the other disciples said the same" (Matthew 26:35).
But, as it turned out, they couldn't even pray with Jesus for any length of time.
Their flesh was weak.
They fell asleep because of their physical human weakness.
They were tired.
By affirming that "the spirit is willing," Jesus was saying that He knew the disciples wanted to stay awake and pray, but the weakness of the flesh had overpowered the spiritual desire to pray and watch.
Jesus was not scolding them but exhorting them to beware of the weakness of the flesh.
Jesus was fighting the same struggle against the flesh, but He had overcome it.
The story of the disciples in Gethsemane rings true for all of us.
We can so easily be distracted from prayer, worship, or a kind act by hunger, exhaustion, sexual desire, feeling too cold or too hot, thirst, pain, and even a persistent itch.
The flesh shouts loudly when it wants something, and the ruckus it makes can easily drown out the desires of the spirit.
Even when the spirit is willing to do whatever God asks, the flesh remains weak.
The answer is just as Jesus said: watch and pray.
What does it mean to watch and pray?
How can that help us succeed against the weaknesses of the flesh?
Prayer is straightforward.
We know that we can ask God for whatever we need.
Jesus made a special point that whatever we ask "in His name" He will do (John 14:13).
The phrase in His name means "according to His will."
Is having the strength to obey, to worship, to do what is right and true according to God's will?
Of course!
Jesus will answer the prayer for spiritual strength to overcome the flesh.
When we feel the weakness of the flesh about to overpower us, we can always pray.
Watchfulness is the other weapon we have against the weakness of the flesh.
The apostle Paul said in
1 Corinthians 10:13
No temptation has overtaken you except what is common to mankind. And God is faithful; he will not let you be tempted beyond what you can bear. But when you are tempted, he will also provide a way out so that you can endure it.
We should watch for the "way out."
Spiritual watchfulness sees the temptation coming and prompts prayer.
The fact that the flesh is a natural ally to temptation makes spiritual alertness all the more important.
Proverbs 22:3
The prudent see danger and take refuge, but the simple keep going and pay the penalty.
The spirit of a believer is willing to follow God, but the flesh is weak.
So here's my question for us, what typically wins in your life, the sprit or the flesh?…I have some days when the spirit is strong and wins and I have some days when the flesh wins.
The demands, desires, and fears of human nature can pull us way off track.
Satan has set up the world to appeal to the weaknesses of the flesh: lust, greed, gluttony, and other sins are directly related to the demands of the body.
Is it any wonder that almost every advertisement you see and hear speaks to the fulfillment of the lust of the flesh?
Another weakness of the flesh is the fear that we will not be taken care of.
But Jesus spoke to this fear too in
Matthew 6:25-26
"Therefore I tell you, do not worry about your life, what you will eat or drink; or about your body, what you will wear. Is not life more than food, and the body more than clothes? 26 Look at the birds of the air; they do not sow or reap or store away in barns, and yet your heavenly Father feeds them. Are you not much more valuable than they?
The spirit is willing, but the flesh is weak.
All believers know the struggle.
But when we watch and pray—when we remain spiritually alert and appeal to God for help—we can find strength in the time of need.
And when we fail, "we have an advocate with the Father—Jesus Christ, the Righteous One. He is the atoning sacrifice for our sins, and not only for ours but also for the sins of the whole world" (1 John 2:1–2).
Jesus demonstrates real strength in desperate times.
You can trust Jesus to be your strength not only in desperate times, but at all times.