Ministry leaders, elders, administration, and maintenance team members all work together at MACC to create an environment that helps people grow in their Christian faith and commitment. Our team is dedicated to carrying out the vision of our church to make disciples, connecting people with God, Jesus, and the Holy Spirit.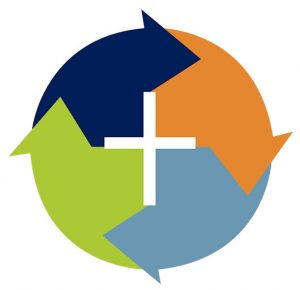 Church Elders
Elders are servants of the church who are responsible for "shepherding the church of God, which He purchased with His own blood." (Acts 20:28)
Elders are called to serve with their time, energies, and money to the best of their abilities. Each should be an example of the Christian life-in worship, in service, and in separation from sin.
Descriptions of elders are found in I Timothy 3:1-7 and Titus 1:6-9. They describe elders as "servants of God," "overseers," "stewards of God," and "shepherds." Therefore, MACC elders have the responsibility of shepherding the people and overseeing the ministries of the congregation.
MACC Elders
Kim A Limkeman accepted Christ at 12 years of age and was baptized at the age of 19. In 1978 he married his wife Lisa and they have 4 children: Heather, Audrey, Ryan and Megan. They have also been blessed with 6 grandchildren. Kim and Lisa own and operate two technology businesses and serve the area with computer service and support and Internet services. Kim and his family began attending MACC in 1982 and have actively served and worshiped here since. He has served as Deacon, Benevolence Ministry Team Leader, Sunday School Teacher, Co-Chair of the Building Funding Team, VBS Teacher and Helper, Sound Tech, Children's Ministry, and has assisted where needed in many aspects of church leadership and service.
Brian Thomson grew up in the Christian Church and has wonderful parents that taught him about Jesus. He accepted Christ and was baptized when he was 14 years old. He enjoyed going to church camp every summer as a kid and lived at the christian campus house while at WIU. Brian has worked as a locksmith since 2004. He and his wife, Shasta, have been attending MACC since 2007 and were married that same year. They have three great children: Sofia, Adeline, and Ethan. Brian is active in the children's ministry helping with children's church on Sunday mornings and VBS.
Bruce Western has been a member of MACC since 1985 and has been involved with many areas of our ministry over the years. Bruce was raised in the Christian Church, and accepted Christ and was baptized at age 11. He was involved with Campus Students for Christ on the campus of WIU during his college years. After working in Human Resources at McDonough District Hospital for many years, Bruce accepted the call to come on staff at MACC as the Church Administrator. Bruce then accepted a professor position at Western Illinois University in the College of Business and also started a business in Macomb. Bruce desires to have a servant's heart in all he does and strives to always live by the Scripture in Joshua 24:15… "as for me and my house, we will serve the Lord".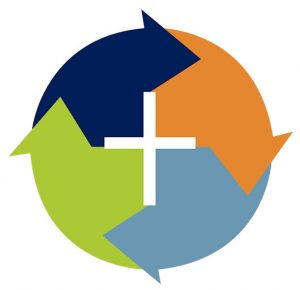 Senior Minister
Donnie Case
Donnie Case is the Senior Minister at MACC. He absolutely loves the opportunity to teach and be taught God's Word each week. Once someone who ran from God, Donnie now can't think of any way he would rather spend his time than serving God's Kingdom.
Donnie provides focus for worship at MACC as well as oversight to the staff and general ministries of the church. With the elders, Donnie sets the overall direction and goals for the church.
As the husband of Kelly and the daddy of Makenzie Jo, Haden Cole, and Ian Brock, Donnie's joy in life centers around his family and his faith. After floundering at parenthood for several years, Donnie is starting to understand just a little bit of God's patience and enduring love for His people!
Donnie's heart and passion is grounded in real ministry, which he doesn't consider a job. Through his role at MACC, Donnie desires to lead a ministry with fellow Christians who are visionaries and who desire to see lost people come into a saving relationship with Jesus.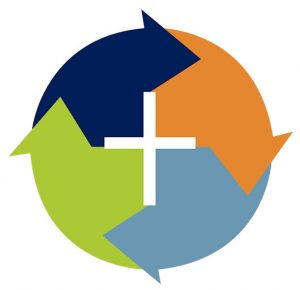 Worship Minister
Caitlin Martin
Caitlin Martin, MACC Worship Minister, received her bachelor's degree in Worship Arts from Dallas Christian College, and is halfway done with her master's degree in Worship Studies at Lincoln Christian Seminary. God has been preparing Caitlin's heart for worship ministry, and has cultivated a deep love for leading God's people in worship.
Kyle & Caitlin have been married for almost 11 years. They enjoy playing music together, binge watching TV series on Netflix, game nights with friends, and loving on their two dogs, Jack and Pippa.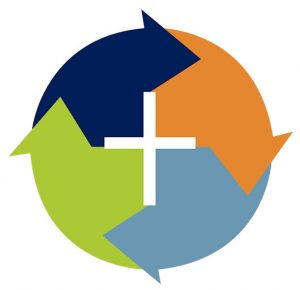 Student Minister
Alex Foltz
Alex Foltz joined the staff of MACC in September 2009 after completing his B.S. in youth ministry from St. Louis Christian College. Originally from Centralia, Illinois, Alex is excited to now call Macomb home, and about the possibilities at MACC.
While spending two years in St. Louis finishing his college education, Alex served as a student minister intern at Greenview Christian Church. He also served on his college's Christian camp leadership teams and spent a season as a high school volunteer at First Christian Church of Florissant.
Alex has been married to his wife Samantha since 2008, and their family has grown with the addition of 2 daughters and 4 sons. When not spending free time with his family, Alex enjoys playing games with students, or spending time in the kitchen cooking.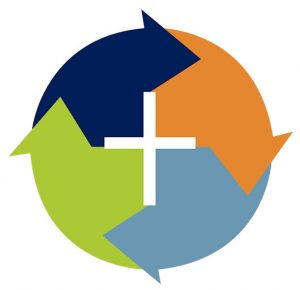 Children's Minister
Jason Seggelke
Jason Seggelke is the Children's Minister at MACC. He is a graduate of Lincoln Christian University where he received a Bachelor's Degree in Youth Ministry. Before joining the team at MACC, Jason served at Roseville Christian Church as their Youth Minister for seven years.
Jason's deep desire is that the Children's Ministry at MACC will encourage and empower the children it serves to become lifelong Christians. Through weekly events such as Children's Church and special events like camp and VBS, MACC strives to offer children a chance to connect with God and build relationships with adults and other children who love Jesus.
Jason married Jami in 2009, and Jami teaches special education here in Macomb. In 2013, God added Lucy Karol to their family. The story of her birth is a testimony to God's goodness, a story these proud parents love to share with others.
Jason and Jami are actively involved with LaMoine Christian Service Camp. Together, Jason and Jami enjoy watching movies and playing Scrabble.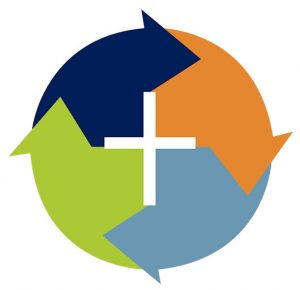 Buildings and Grounds Custodian
Steve Clements
Steve Clements serves at MACC as Buildings and Grounds Custodian. His work is essential to keep things moving at MACC!
Steve carries out weekly upkeep responsibilities at MACC, and he is always eager to help out and carry the load for others.